EXTRA SLIDES AVAILABLE IF NEEDED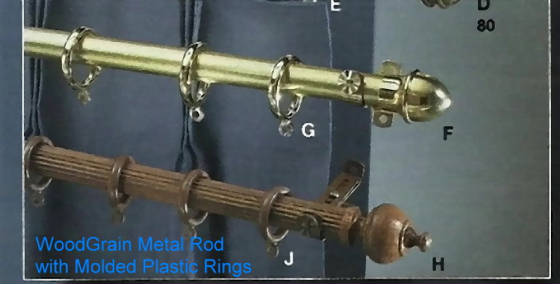 THE BRASS RINGS (STYLE G) & THE BROWN RINGS (STYLE J) - ABOVE MAY BE PURCHASED NEAR THE BOTTOM OF PAGE 22 -
BOTH COLORS ARE PACKED (14) TO A BAG
FOR EXTRA SAVINGS WITH A LIMITED TIME OFFER - PLEASE CHECK OUT PAGES 11, 18, 23, AND 24 THIS OFFER MAY BE WITHDRAWN AT ANY TIME WITHOUT PRIOR NOTICE!
JoePal Home Fashions



Division of JoePal Home Décor
Wilmington, North Carolina
Serving a Multitude of satisfied customers in the 48 Continental United States, & Alaska, Hawaii, and Puerto Rico for over 35 Years !
We sell our fine quality Home Décor products on a Wholesale (Cost) Basis, and not on a Discounted - Retail basis.
JoePal Home Fashions . . .
Fine Quality Home Décor Products
Curtains, Drapes, Bedspreads,
Shower Curtains, Decorative Curtain Rods,
& Accessories, Tablecloths, Plus an
exclusive line of Unique
Curtain, Drapery,
and Slip Cover Fabrics
Domestic & Imported
From The United States & Europe
To access a view to our many exclusive Home Décor Products
at unreal selling prices just select any of the categories at the Bottom of the page just by clicking on one of the Red buttons
To peruse More Great Items and Super Values, please go to:
http://www.joepalhomedecor.com/home/
Payments are made through Pay Pal, which gives YOU the Buyer Protection on getting the item as described, or you get your money back !
TO VIEW OUR COMPLETE CATEGORIES OF PRODUCTS PLEASE CHOOSE
& CLICK ON ONE OF THE RED BUTTONS BELOW.