PLEASE READ THE IMPORTANT NOTE BELOW REGARDING PLACING ORDERS

When placing an order, please make certain that all pertinent
information is given to us - such as Your correct shipping address, Item Name, Size, Color, etc. so there is no delay in shipping your order to you and avoid additional cost of shipping should the package come
back to us, and require shipping the package out a second time.

JoePal Window Fashions - Wilmington, North Carolina

Everything from Fabric to Finished Products . . . CLICK on the various buttons by selecting the categories at the top of the page
CLICK on The BLUE LINK Below to send an eMail
eMail Address: JoePalHomeFashions@ec.rr.com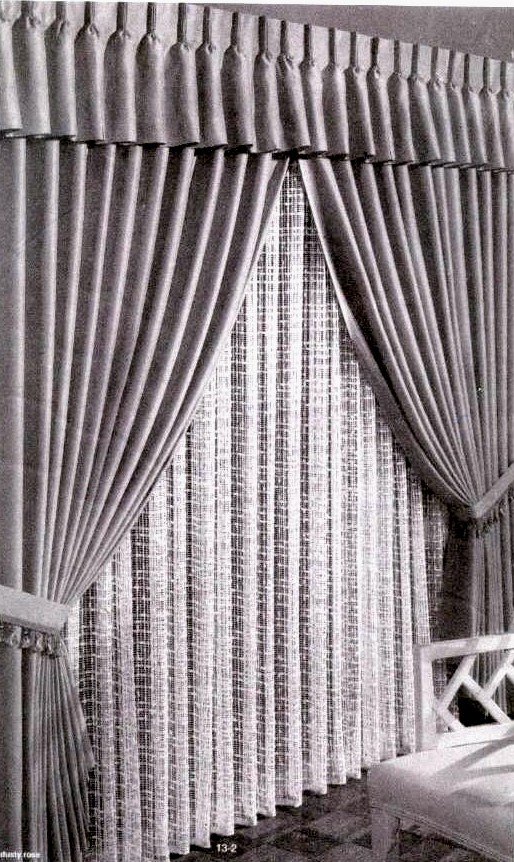 Tied Back Antique Satin Drapes with Pleated Valance over Open Weave Weighted Bottom Curtain Panels

Featuring Readymade & Custom Made Draperies, & Curtains
With your Personal Taste and advice from our Experts
(Above:) Antique Satin Draperies (Tied back)
Pinch Pleated Valance OVER & Readymade Open Weave
Curtain Panels Under
(To See the selection of styles of our Panel Curtains -
Please CLICK on Panel Curtains at The Top of Page)
(To see a closeup of this Drapery and More - Please CLICK on the Draperies Button at TOP of this Page)

(Photo BELOW): for STYLES H & I - Wide Rod Pocket Top Valance Over Custom Made Pleated Drapes - See Page #10 for Fabrics Currently Available(USE eMail Button above for Prices on Your Exact Custom Made Valance and Matching Drapes - with Style J Tiebacks)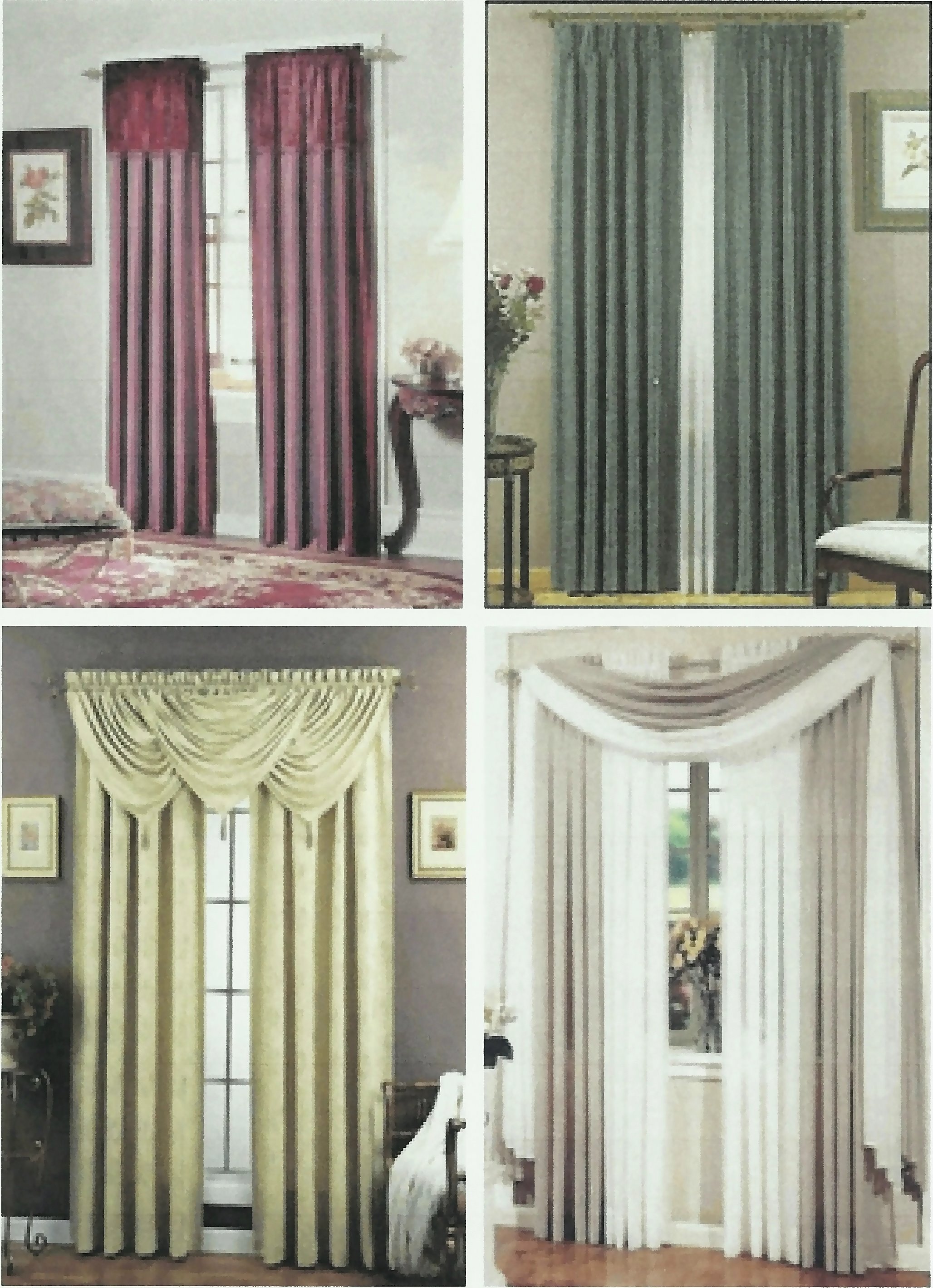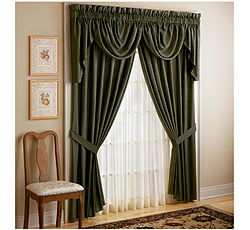 (BELOW): Custom Styled One Rod Treatment - Polyester/Cotton Double Width X 95 Long Attached Festoon Valance Drapery - Made in the United States -LIMITED QUANTITY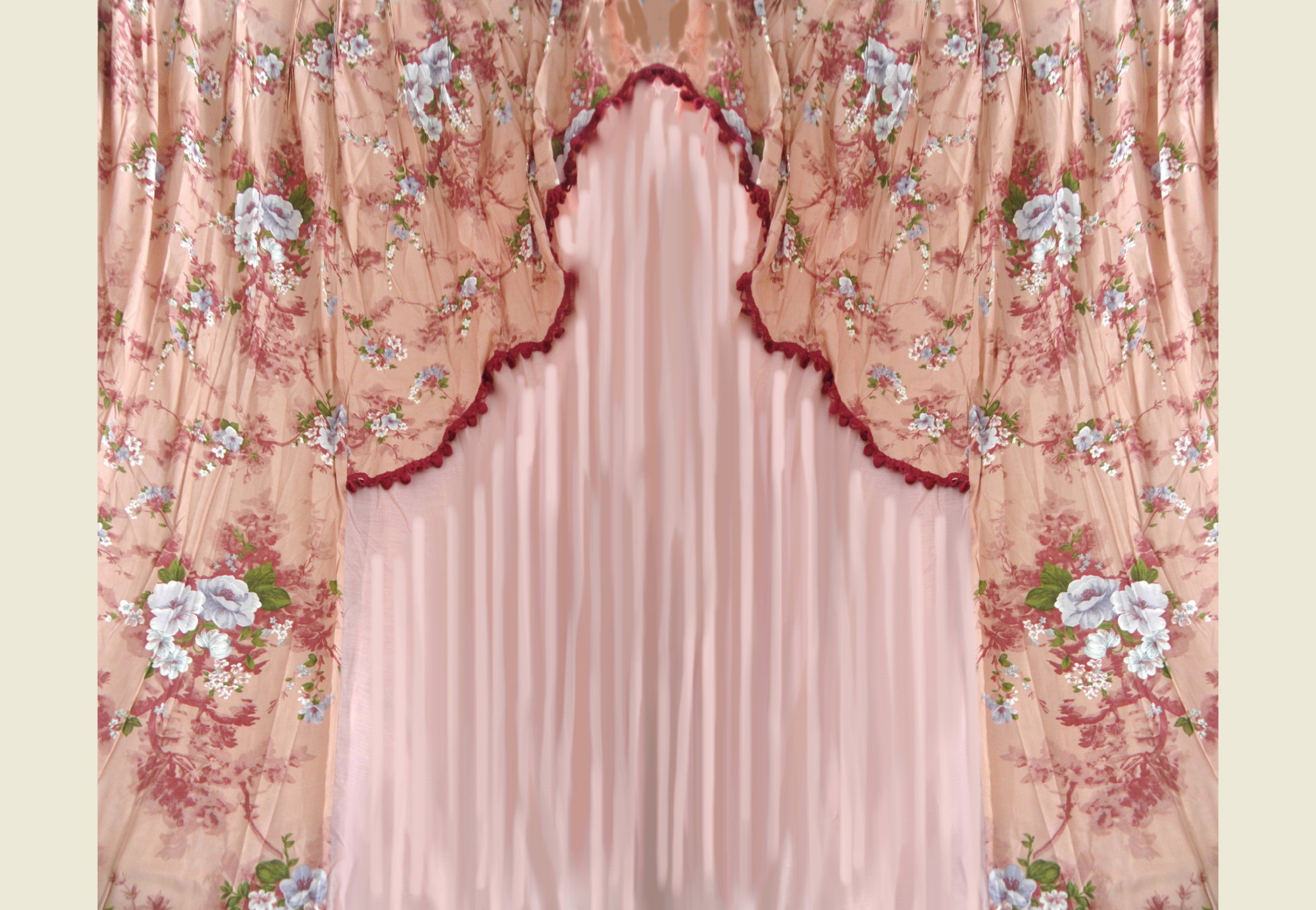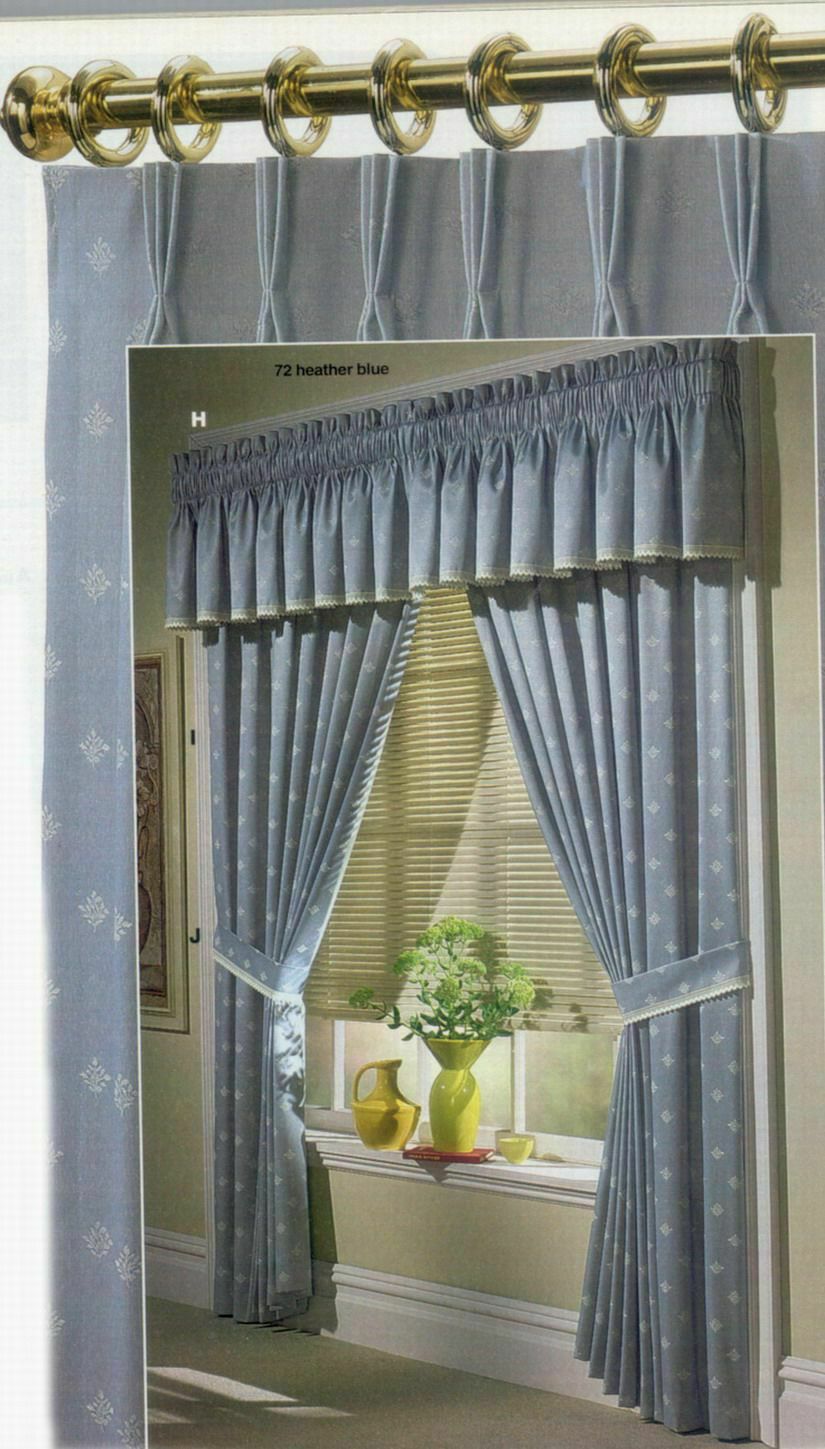 (BELOW):One Rod 144 x 99 Treatment Burgundy Scalloped Valance & Side Drapes over a Chromspun Color Locked Gray Center Pleated Drapery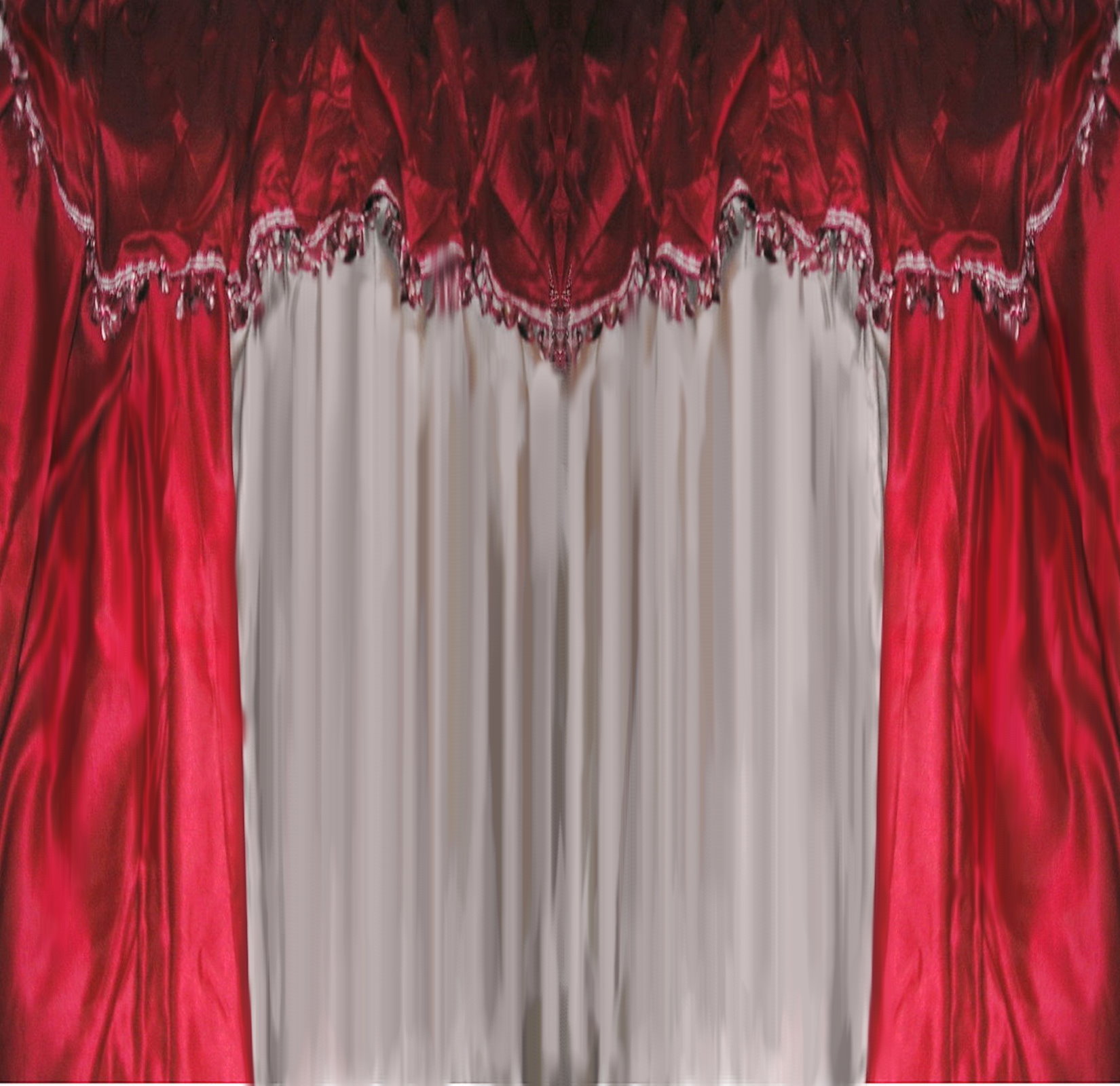 Draperies do more than just decorate. They create a statement of who you are and reflect your taste. You may choose a Solid Color, Print, Stripe, Floral, or a Geometric Design.
Draperies are also functional for dividing space and affording Privacy and even cooling a Room in the hot weather or cutting down on drafts in the winter.
So it is therefore very important to select the right fabric, Style, and Design when choosing your Drape.
So let our Experts advise you on which type to get.