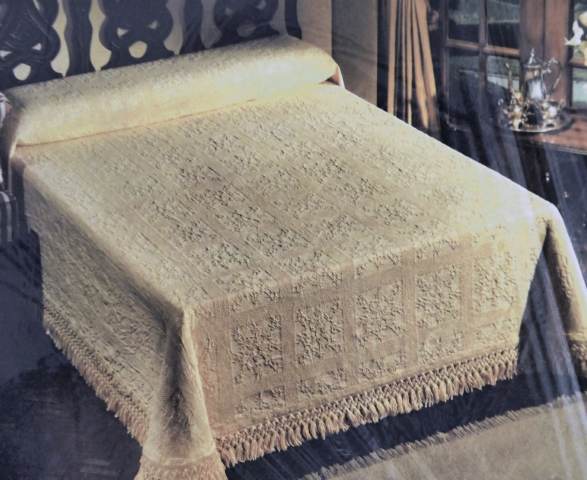 (ABOVE): Vintage Colonial Style Cotton Woven Jacquard King Size Beige Bedspread Trimmed with Knotted Fringe - Made in the United States Reproduced from an exclusive Patented Design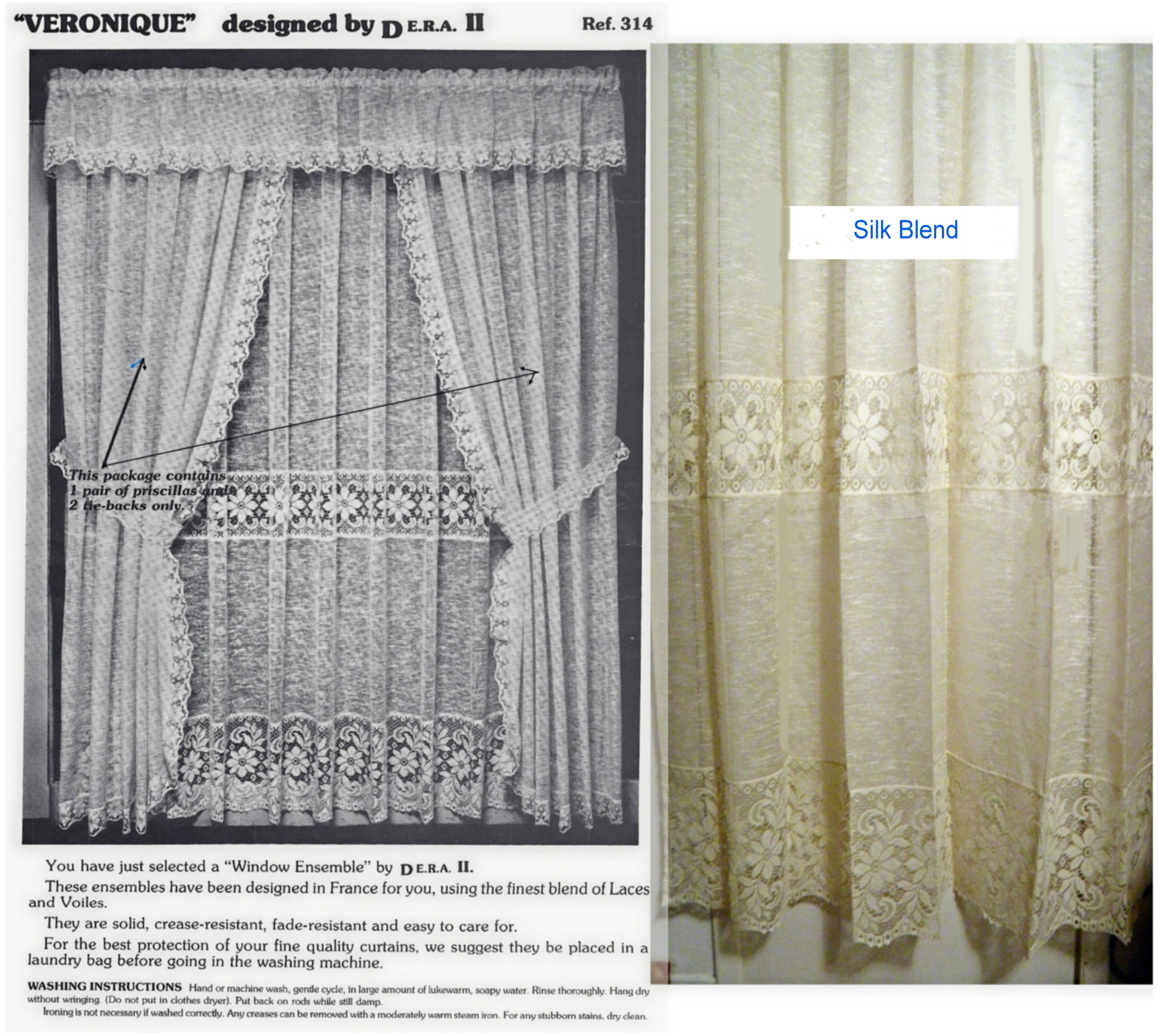 (ABOVE):Dera II - French Imported Lace & Seeded Voile 84 Inch Long Curtain Panel Made with 6% Silk It's Washable with Little or No Ironing CLICK PayPal BUY NOW Button TWICE for 2 Panels
(BELOW) Magnolia SMOCKED Top Polyester No Iron Curtain Panel 84 Long Rose Floral with Green Branches Made in the United States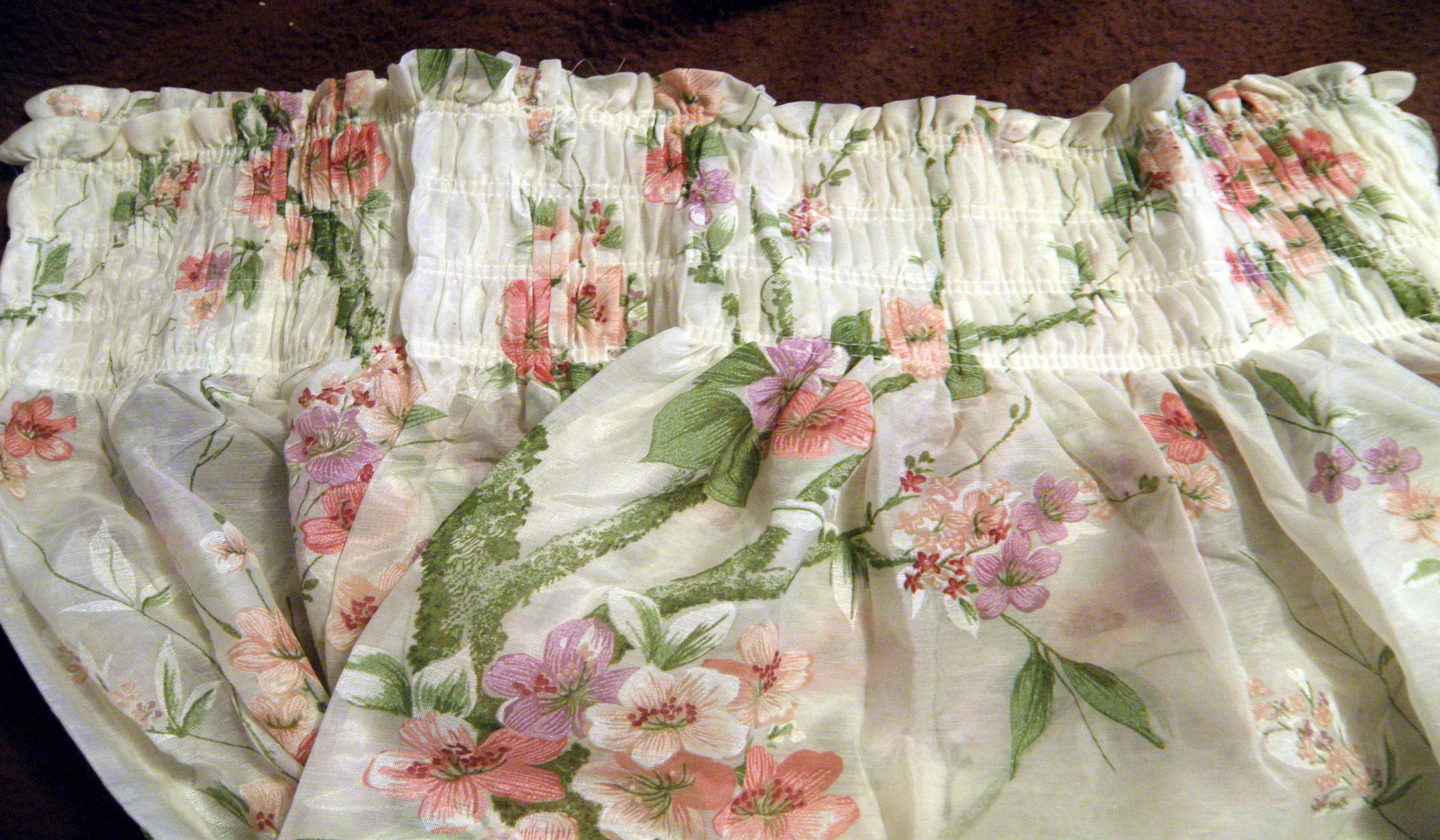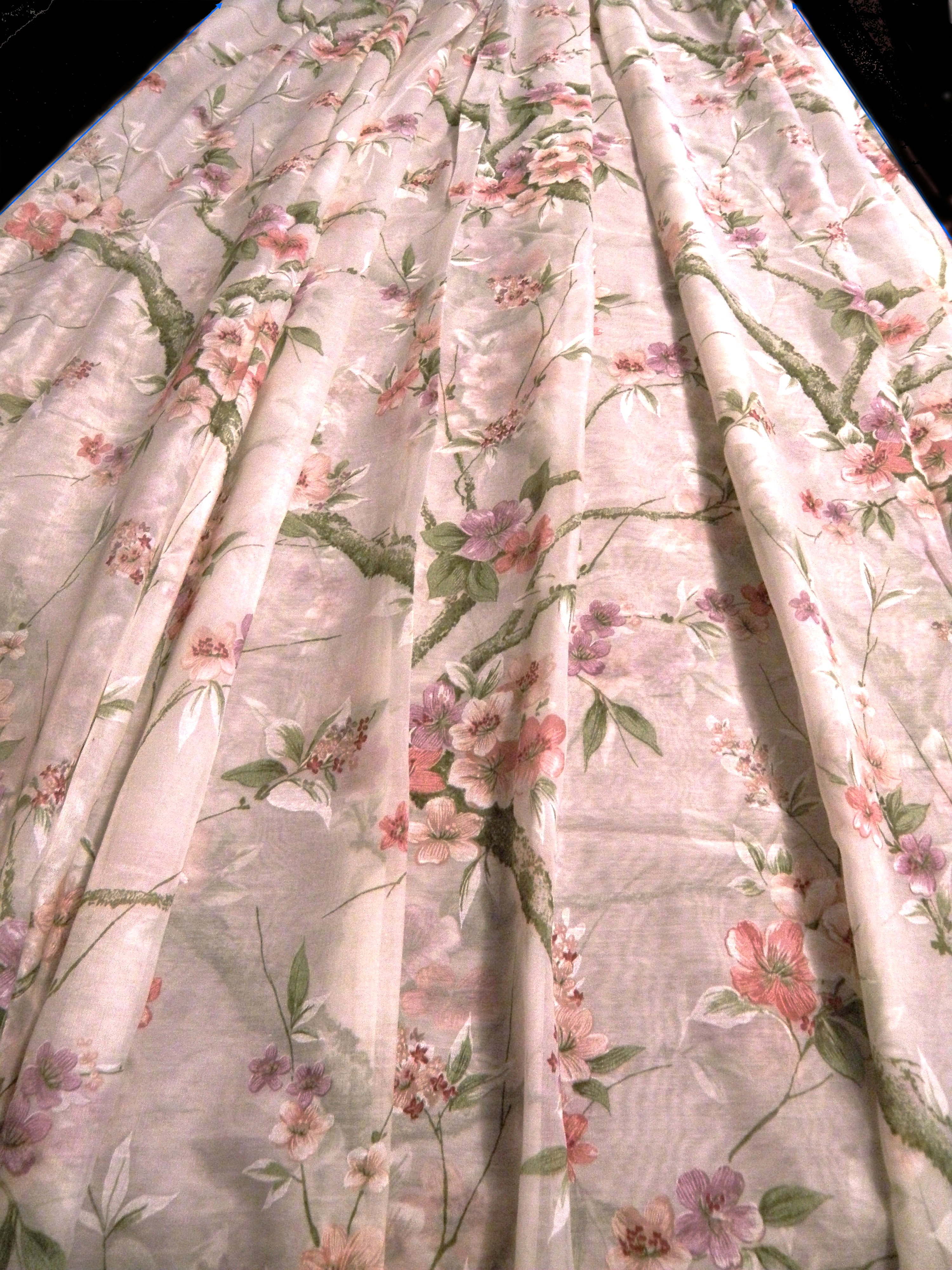 (BELOW): Magnolia BLUE Smock Top Curtain 84 Long - Price by Request Call (910) 352-8019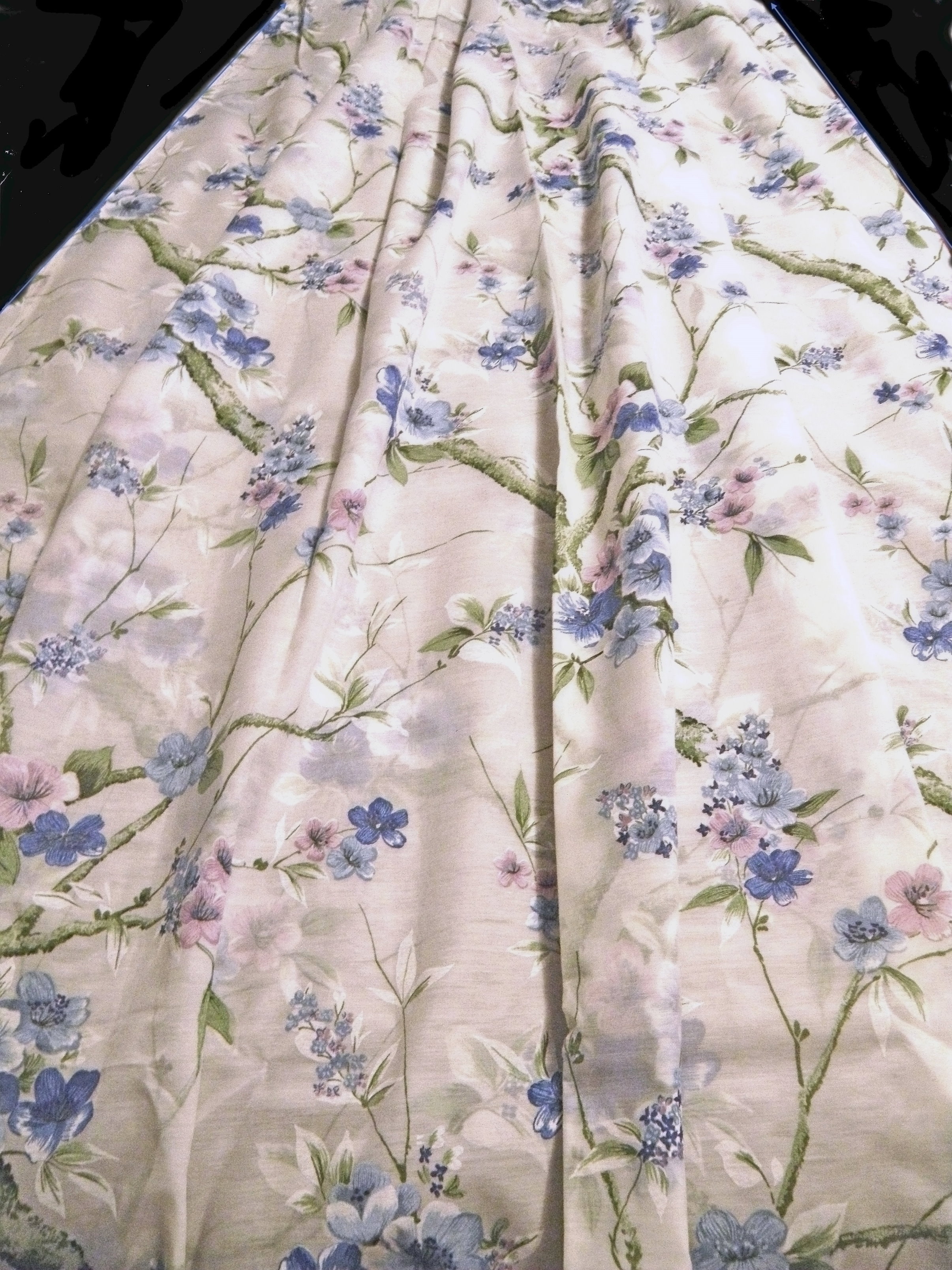 Below: "Rhapsody" Deluxe Euro Lace Panel
with Weighted Bottom 60" X 90"
Natural Color only
Please call for Availability . . .
Pinch Pleated Drapes Available in same Pattern
in Limited Quantities
NO Personal or Bank Information will be accessible to us with your purchase. Your name and Address will be kept by us for future use only and not stored in our computer, so you are assured of safe transactions.